On October 13 this year, Windows 10 1709 for enterprise and education goes End of Service. That means a lot of enterprise IT teams are currently very busy upgrading to newer versions, to be compliant.
Microsoft offers two different upgrade paths to migrate to the newest versions:
Windows Update for Business – the WUfB – controlled through Intune, aka Endpoint Manager, or
using Configuration Manager and WSUS.
There are advantages and disadvantages to both paths, and whether you go one way or the other naturally depends on the nature of your infrastructure. And on how much control you want and need over the upgrade process…
("A lot", would be the answer for most of you, I predict).
Upgrading wearing a blindfold
Regardless of which path you choose, however, your upgrade journey will be a lot more difficult, if you travel it with a blindfold on. You need to be able to see the obstacles in your way, and get them out of the way before you set out, so you don't get stuck.
This, first of all, means ensuring that your clients are ready for the upgrade. If your clients are not ready for the upgrade – if they don't have enough disk space, or their drivers or apps crash, preventing the upgrade – you won't succeed.
And if you don't know that your clients aren't ready, and roll out the upgrade to them, the upgrade will fail, causing disruption for your users and an increase in demands on your service desk.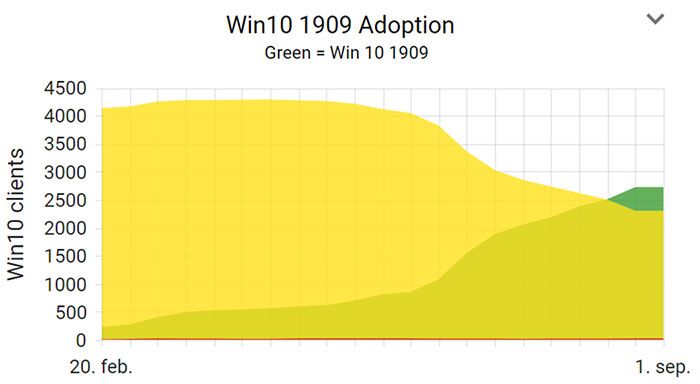 Upgrading without the blindfold
You know how that plays out. And we know how that plays out. That's why we've developed a couple of tools to help you make sure your clients are ready and able for the upgrade: The CTGlobal CompatScan™ and Update Frontend™ tools are both features in our data visualization and data analysis suite Insight Analytics™.
The tools take you safely and quickly through your upgrade process down to device level:
CompatScan™ scans and detects your clients' readiness for the upgrade – i.e. helps you spot all the rocks on the road, before you embark on the journey, and fix them so they don't trip up the roll-out; The Update Frontend™ tool tracks the upgrade process for successful and failed upgrades; and when you're done, you can check your compliance status.
With these tools, you can track your upgrades and see e.g. which clients:
Lack the disk space for the upgrade (on average 18%)
Lack memory (on average 1.5%)
Will fail due to driver or app issues (on average 11%)
Will fail because of precache errors (on average 5%)
Are actually ready for the upgrade (on average 63%)
And once you've upgraded, you can detect which clients have successfully upgraded, and which haven't – and why!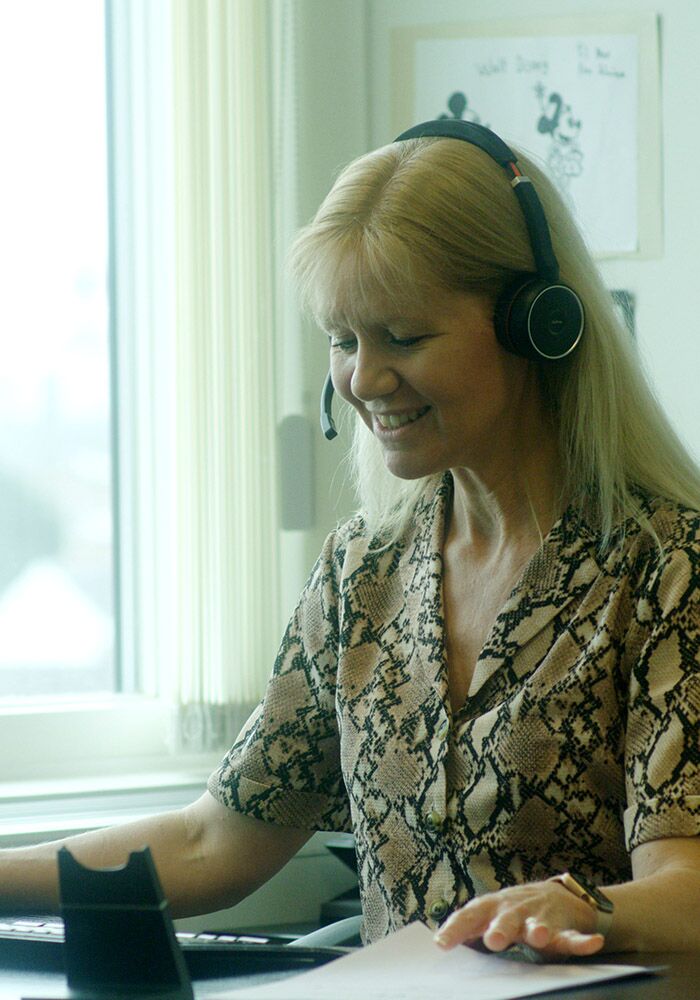 Contact us for a project proposal and pricing: info@ctglobalservices.com
About CTGlobal:
CTGlobal is an IT consultancy and development company focused on cloud, data center, security and enterprise client management. The corporate HQ is based in Denmark with offices in Norway, Estonia and The United States. The company was founded in 1999.
CTGlobal is Microsoft Gold Partner in Windows and Devices; Cloud Platform; Cloud Productivity; Datacenter; and Enterprise Mobility Management, and our experts speak and teach at leading international seminars and conferences.
CTGlobal helps enterprises maximize return on their investments in Microsoft Systems Management and cloud platform solutions, by visualizing threats to compliance, security and performance in their IT infrastructure, and prioritize tasks and resources accordingly. CTGlobal is renowned for expert solutions and recognized as leaders in the field of management technology and infrastructure visualization.
www.ctglobalservices.com
Follow us on Twitter – LinkedIn – Facebook
About Kent Agerlund:
CTGlobal Founder and Principal Consultant
Enterprise Client Management MVP & Microsoft Regional Director.
Microsoft Certified Trainer and Author.
Specialties: System Center Configuration Manager, Microsoft Enterprise Mobility + Security suite and Microsoft Cloud technologies
Kent Agerlund frequently gives keynotes at top industry events, leading community groups and local initiatives around the world, and delivers webinars.
See some of Kent's recent activities here, and follow him on Twitnotter and LinkedIn.