Herlev, Denmark, April 13, 2023 – CTGlobal welcomes Josefine Dagnø as Student Assistant to the Service Delivery Management team.
While completing the bachelor's degree in finance, Josefine has joined CTGlobal as the third helping hand to the busy and growing Service Delivery team. Like the fellow student assistant colleagues, Anna Hammerstrøm and Sara van Deurs Petersen, Josefine has a mature and determined mind and is ready to absorb knowledge and support process optimization, sales, and project management at CTGlobal.
"Josefine's refreshing presence will for sure strengthen the student assistant team. I am confident that these dedicated young talents with the right attitudes, backgrounds and skills added to the family will go to great lengths to find the exact right solutions for both CTGlobal and our customers," says Tanja Lykkehøj, COO at CTGlobal.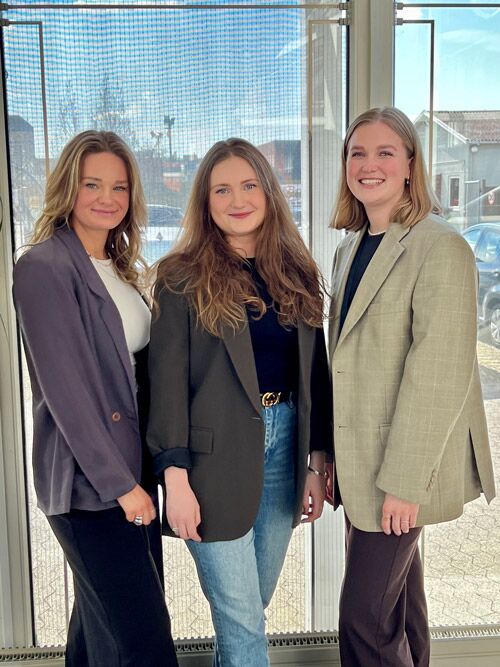 About CTGlobal
CTGlobal is an IT consultancy and development company focused on cloud, data center, security and enterprise client management. CTGlobal is Microsoft Solutions Partner and has related specializations in Azure, Modern Work, Business Applications, and Security. The corporate HQ is based in Denmark with offices in Nordics, Baltics and North America. The company was founded in 1999.
CTGlobal helps enterprises maximize return on their investments in Microsoft Systems Management and cloud platform solutions, by visualizing threats to compliance, security and performance in their IT infrastructure, and prioritize tasks and resources accordingly. CTGlobal is renowned for expert solutions and recognized as leaders in the field of management technology and infrastructure visualization.