BLOG POST by Peter Odgaard, CTGlobal CEO.
November 4, 2019
If you always ask the same questions, you will keep going back to the same source for answers. By identifying new approaches to your data, you can boost innovation and transformation. That's why enterprise execs need to spend a little time on client governance.
How should the CXO be involved in client governance?
Not by getting into the technical nitty-gritty, of course – you probably wouldn't want the COO of a large enterprise to come running to fix the deployment of Windows 10.
Instead, the exec should get involved in the insights infrastructure data can yield – provided the organization knows how to extract it, and what to look for. And focus should be on figuring out what questions to ask in the first place…
Which questions should you ask, to get the answers that will boost your business? That's probably the most difficult exercise of them all…
Copy-paste stops innovation
We've probably all done it the wrong way – copy-pasted an old project plan or budget, and updated it with the tasks and posts relevant to the job at hand. Sometimes, that's a very efficient way of working. No need to reinvent the wheel every time, right? But most of the time, "copy-paste" stops progress and innovation, and halts the transformation that may be just what is required for your organization to adapt, thrive, grow – and survive.
You need to approach every new job from new angles. You need to dig in a different location, to see what precious metals lie beneath the surface of "business as usual". Because if you always ask the same questions, you and your staff will keep going back to the same source for answers. And if you only look down the mineshaft that's already been dug, where lights, rails and ventilation are already in place, chances are you won't discover anything new.
You won't know what's 100 feet to the left. And certainly not what lies buried in the next mountain.
Dig in and flip it around
To discover the questions, you need to dig in to the data, flip it around and follow where it leads you. You need to get second opinions and input from all parts of the business on what kind of insight they could use to improve their output.
It's an ongoing process – you need to understand the potential of your infrastructure, and to keep asking questions: What types of data are available, how can they be correlated, and what is the potential. Much of that process depends on your ability to be openminded, and prepared to shift your perspective and preconceptions – you have to listen and have an enquiring mind.
Most likely, the answers to most of the questions the business can come up with are already in your infrastructure – you just never knew you could, or should, be looking for them.
Find out more about transforming data into gold, with Insight Analytics
Read last week's post: "Pots of pure gold hidden in your infrastructure"
Next week's post: "How do you know which data is gold, and which is irrelevant?"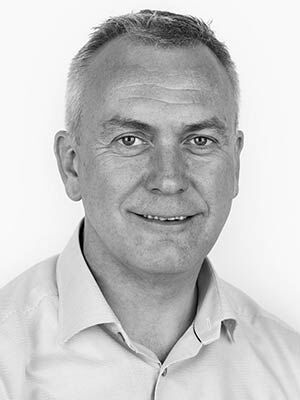 About Peter Odgaard:
CTGlobal CEO
Peter is an experienced CEO, who has worked in all tiers of the IT value chain, with a wide range of disciplines, including managing distribution channels, go-to-market strategy, sales management, strategic partnerships, and IT strategy.
Follow Peter on LinkedIn and Twitter
About CTGlobal:
CTGlobal is an IT consultancy and development company focused on cloud, data center, security and enterprise client management. The corporate HQ is based in Denmark with offices in the Nordics, Baltics and the United States. The company was founded in 1999.
CTGlobal is Microsoft Gold Partner in Windows and Devices; Cloud Platform; Cloud Productivity; and Datacenter, and our experts speak and teach at leading international seminars and conferences.
CTGlobal helps enterprises maximize return on their investments in Microsoft Systems Management and cloud platform solutions, by visualizing threats to compliance, security and performance in their IT infrastructure, and prioritize tasks and resources accordingly. CTGlobal is renowned for expert solutions and recognized as leaders in the field of management technology and infrastructure visualization.
www.ctglobalservices.com
Follow us on Twitter – LinkedIn – Facebook