The latest addition to the Security and Identity Team is burning to help the customer
Copenhagen, Denmark – February 2, 2022 – CT Global, the IT consulting and development company focusing on cloud, data center, security and enterprise client management, Microsoft Advanced Specialization partner and six times Microsoft Gold Partner, today announced that Daniel Michelsen is joining the Security and Identity Team.
The transition to the cloud and the rapidly increasing need to be able to work everywhere and on all devices challenges most organizations. How do we protect ourselves against malicious attacks at a time when our infrastructure is being moved to the Cloud and home office? And how do we make sure our employees are aware of the dangers? CTGlobal helps both public institutions and companies to prepare for the dangers of a new era by focusing on both the systems and the employees. Daniel Michelsen is a technical talent with great interest in and insight into IT. He has a good deal of curiosity and great interest in helping the customer. With this very approach, he has a good starting point for strengthening the Security and Identity team.
Already at a very young age, Daniel had a huge interest in computers. "I was a great gamer," as he puts it. And not only that. Daniel also built his own computers from scratch by purchasing all the individual parts and assembling them into a powerful machine.
Still, he decided to train as a car mechanic. Why not, when your father was a mechanic and even employed in an exciting job as a foreman in the National Police? But after having worked on the workshop floor for well over a couple of years, Daniel decided to go the sales path instead and was admitted to Niels Brock. After his student time at Bosch, he continued here, where he combined his technical flair with the sales gene.
From here, the trip then went to IT, where he worked as a Sales Coordinator within technical products, and then the ring was actually closed.
Daniel is looking forward to combining his great interest in IT with customer advice and sales:
"CTGlobal is an ambitious company. It suits me well. I have high expectations – also for myself and aim to become a Senior Consultant at some point," says Daniel.
He spends a lot of time keeping up to date in computer security.
"If you are not updated all the time, you fall behind quickly, because it goes fast. So I look into everything on this topic in more detail and I am passionate about becoming a really strong customer advisor," says Daniel Michelsen.
Team Lead: Young talent with a strong background
Team Lead Security and Identity and founder of CTGlobal, Kent Agerlund, is pleased to have Daniel on board:
"Daniel Michelsen will be a great strength for our team. His path to us literally goes all the way down from the engine room of both cars and computers, over sales training and student time in one of the leading companies in the auto field to work as a Project Coordinator.
He has technical flair, is very customer-oriented and not least curious about new knowledge, which is also absolutely crucial in our business.
We have appointed our Principal Consultant, Security and Identity Eri Kejser as mentor for Daniel. I am sure that the two will get on well with each other, and before long Daniel will be ready to contribute to competent customer advice and strong solutions."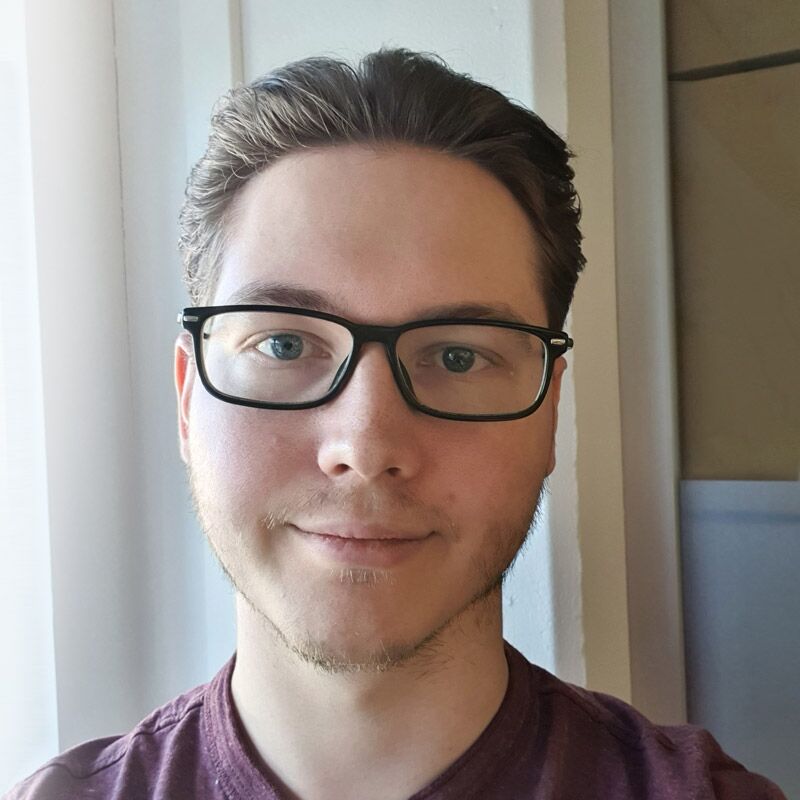 About Daniel Michelsen
Daniel was originally trained as a car mechanic at TEC in Hvidovre. He then changed tracks and took a trade education at Niels Brock. After student time at Bosch, he was employed here – first as Technical Administrator and then with the title of Sales Coordinator. Daniel joins CTGlobal from a position as Sales Coordinator at CURAit.
You can connect with Daniel on LinkedIn.
About CTGlobal
CTGlobal is an IT consultancy and development company focused on cloud, data center, security and enterprise client management. The corporate HQ is based in Denmark with offices in Nordics, Baltics and North America. The company was founded in 1999.
CTGlobal is Microsoft Azure Advanced Specialized Partner for Windows Server and SQL Migration to Azure; and Gold Partner in Application Integration; Windows and Devices; Cloud Platform; Cloud Productivity; and Datacenter. CTGlobal's experts speak and teach at leading international seminars and conferences.
CTGlobal helps enterprises maximize return on their investments in Microsoft Systems Management and cloud platform solutions, by analyzing and visualizing threats to compliance, security and performance in their IT infrastructure, and prioritize tasks and resources accordingly. CTGlobal is renowned for expert solutions and recognized as leaders in the field of management technology and infrastructure visualization.