Microsoft acknowledges Kent Agerlund's exceptional technological insight and cross-platform expertise
Copenhagen, Denmark – June 4, 2019 – CTGlobal, the consultancy that is five times Microsoft Gold Partner and an MVP stronghold, is proud to announce that company Founder and Principal Consultant Kent Agerlund has been appointed Regional Director by Microsoft for a new two-year period.
For the second consecutive two-year period, Kent Agerlund has been appointed the prestigious title of Microsoft Regional Director. The Regional Director program consists of 160 of the world's top technology visionaries chosen specifically for their proven cross-platform expertise, community leadership, and commitment to business results.
Regional Directors are not Microsoft employees; they are external thought leaders who channel customer insights and real-world voices to Microsoft leaders, delivering perspective and ideas to the tech giant's ongoing efforts to evolve and develop tools, services, and solutions for IT professionals around the world.
"We have named Kent Agerlund as a Regional Director as a tribute to his deep technical and business knowledge, community leadership, and ability to connect with Microsoft customers, partners, and Microsoft product group professionals," explains Mary Kate Sincero, Microsoft RD Program Manager.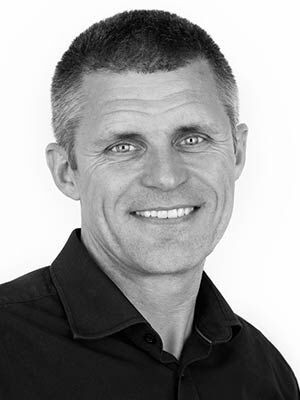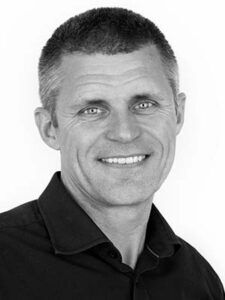 Regional Director and MVP
Kent Agerlund first became Regional Director in 2017 and has been appointed MVP (Most Valuable Professional) in Enterprise Mobility nine times. Whereas Microsoft MVPs are selected based on their contributions towards a specific technology and are not bound by location, Microsoft Regional Directors are independent developers, trainers or professionals who form a vital link between Microsoft and their customers in a particular region. The key differences comes down to the business consultative nature, customer experience, and cross platform architect skills possessed by Regional Directors, versus the deep technical focus which qualifies an MVP.
"It's a huge honor and privilege to be acknowledged by Microsoft and appointed Regional Director. I have spent most of my career focusing on Microsoft and Microsoft related technologies, and it is hard-wired into my professional life and CTGlobal's activities. It is a pleasure to work with Microsoft's in-house teams and executives, who are always very interested in the advice and inspiration we can offer, based on the insights we take away from working hands-on with our customers on implementing Microsoft tech in their enterprise infrastructures," says Kent Agerlund, who frequently gives keynotes at top industry events, leading community groups and local initiatives.


Kent Agerlund founded CTGlobal in 1999, and today the company is a world-leading consultancy in Microsoft technologies. The company employs another four MVPs – Jason Sandys, Jakob Gottlieb Svendsen, Andreas Sobczyk and Marius Skovli – to ensure that a wide range of expertise is available to CTGlobal customers. CTGlobal also holds five Microsoft Gold Partnerships in Windows and Devices; Cloud Platform; Cloud Productivity; Datacenter; and Enterprise Mobility Management.
About CTGlobal:
CTGlobal is an IT consultancy and development company focused on cloud, data center, security and enterprise client management. The corporate HQ is based in Denmark with offices in Norway, Estonia and The United States. The company was founded in 1999.
CTGlobal is Microsoft Gold Partner in Windows and Devices; Cloud Platform; Cloud Productivity; Datacenter; and Enterprise Mobility Management, and our experts speak and teach at leading international seminars and conferences.
CTGlobal helps enterprises maximize return on their investments in Microsoft Systems Management and cloud platform solutions, by visualizing threats to compliance, security and performance in their IT infrastructure, and prioritize tasks and resources accordingly. CTGlobal is renowned for expert solutions and recognized as leaders in the field of management technology and infrastructure visualization.
www.ctglobalservices.com
Follow us on Twitter – LinkedIn – Facebook
About Kent Agerlund:
CTGlobal Founder and Principal Consultant
Enterprise Client Management MVP & Microsoft Regional Director.
Microsoft Certified Trainer and Author.
Specialties: System Center Configuration Manager, Microsoft Enterprise Mobility + Security suite and Microsoft Cloud technologies
Kent Agerlund frequently gives keynotes at top industry events, leading community groups and local initiatives around the world, and delivers webinars.
See some of Kent's recent activities here, and follow him on Twitter and LinkedIn.