"One hybrid data center, medium size, please".
There are no off-the-shelf hybrid data center product out there, so you need to build the solution that suits your organization. Choosing the best mix of cloud and traditional IT infrastructure requires thorough groundwork, to fully understand your businesses storage requirements today and in the future.
The process of assessment, exploration, decision and implementation is a tough one, if you don't do it every day. If you base your data center on inexact predictions and flawed estimates it be costly in the longer run – costly financially, and costly in terms of business agility and capacity.
Get expert help
The collective expertise and experience of the CTGlobal team in setting up data centers in all kinds of organizations, makes up a set of best practice guidelines that can help you along the way – from assessing your options to making your choices, and to doing the actual implementation.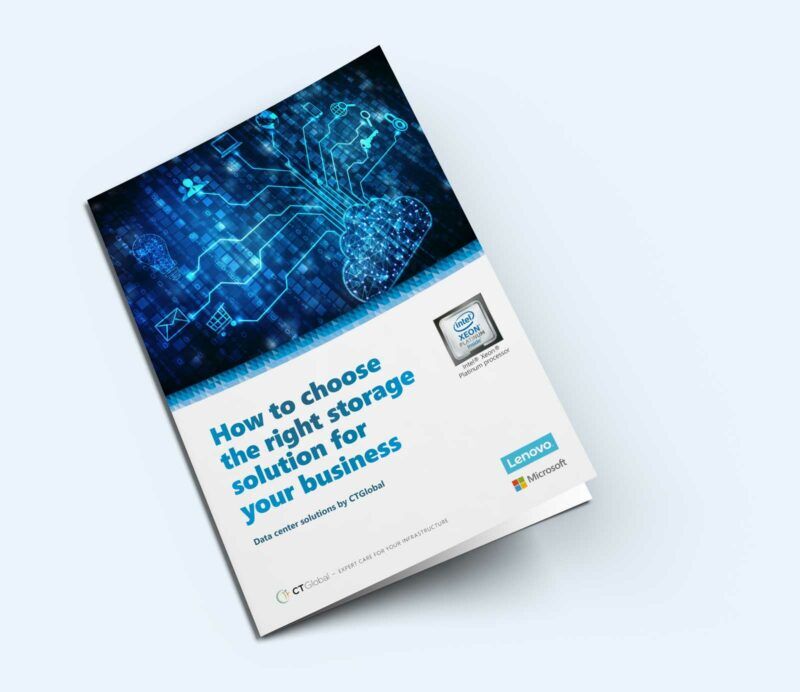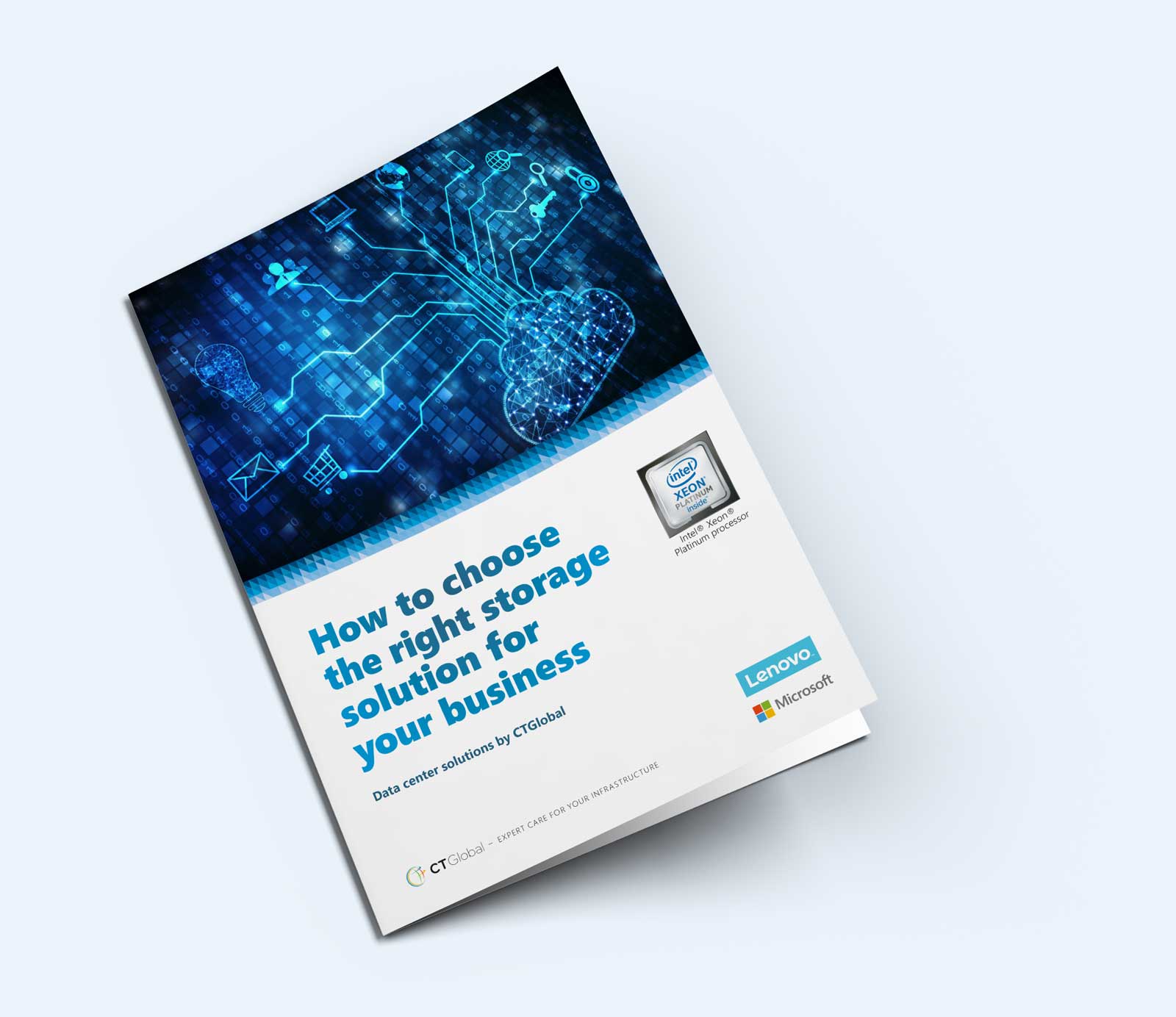 Download our e-book today and find out more about how to choose the right storage solution.